Zero-X drones are built strong and packed with incredible features
that ensures excellent stability and intuitive control.
3 Speed Modes
easy to learn 6 Axis Gyroscope
stabilisation system
See the world
from the sky
The Zero-X Rapture drone puts you in the pilot's seat with its Wi-Fi First Person View controller.

Rapture has a black box function, so if you lose Wi-Fi range it will continue recording uninterrupted footage. Raptures 360º Flip button allows you to perform impressive aerobatic tricks at the easy press of a button.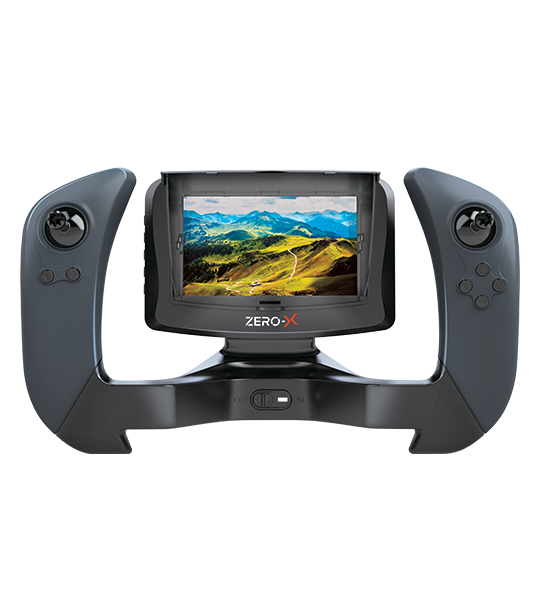 RAPTURE
Battery Information
1000mAh
Tactile Controller
FPV Controller
Dimensions
48cm x 48cm x 12cm
PARTS