Zero-X drones are built strong and packed with incredible features
that ensures excellent stability and intuitive control.
Capture crystal clear
720p definition 6 Axis Gyroscope
stabilisation system
72Kph top speed
race pace
The ZERO-X Blitz Racing Drone has been purpose built using the latest digital brushless motor technology to deliver lightning fast speeds reaching a top speed of 72kph.

Designed to compete in head to head racing events, the Blitz is extremely agile and highly manoeuvrable, perfect for performing aerobatic manoeuvers at high speed to overtake competitors or deliver exciting aerial acrobatics routines. Blitz's built in 720P High Definition camera can record both video and still images up to 5MP Resolution even at the dizziest of heights and capturing spectacular aerial shots is all done with the push of single button.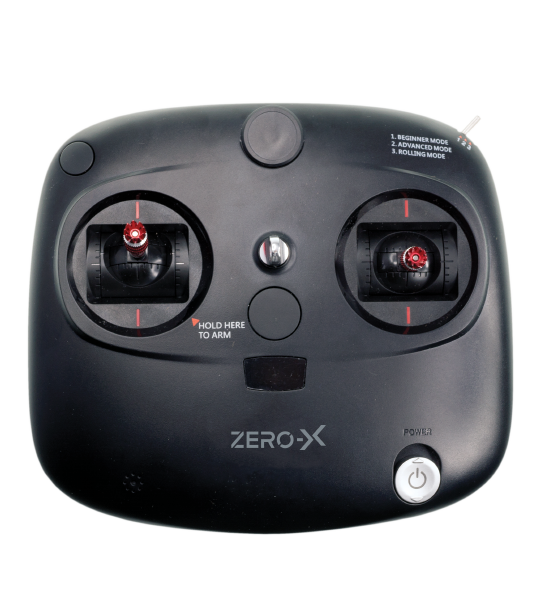 BLITZ
Battery Information
1300mAh
Tactile Controller
Included